Technology
These Amazon's Choice Sellers Bribe Customers For Good Reviews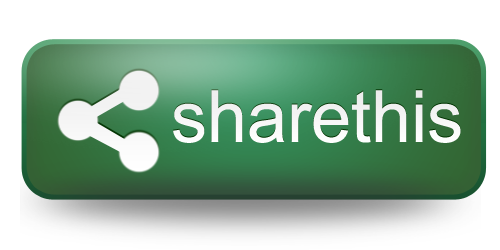 Some sellers offer gift cards or freebies to customers in exchange for five-star reviews. Amazon is recommending their products as "Amazon's Choice."
"Amazon's Choice" is a label designed to convince customers to buy what Amazon says are "highly-rated, well-priced products." Products with the designation see a threefold increase in sales, according to a 2018 study.
But many Amazon's Choice products sold by third-party sellers are not what they seem. Some listings have inflated ratings, and feature glowing reviews written by customers who were promised gift cards or free products by sellers in exchange for five-star ratings.
Sean, a longtime Amazon Prime member who asked to be identified by his first name only, recently bought a $19 waterproof case on Amazon for his new Samsung Galaxy phone. The case had over a hundred positive reviews by verified purchasers, and an "Amazon's Choice" designation which, Sean said, is what lead him purchase to it. The product turned out to be terrible. The buttons were difficult to press, and the built-in screen protector was so reflective that it rendered the phone unusable in daylight.
He immediately knew why the crappy case had such great reviews. Tucked into the product's packaging were instructions on how to redeem a $19 gift card (it does not specify the type of gift card). Proof of a five-star review of the case was required.
"It's really telling that the offer was for the entire amount of the item," Sean told BuzzFeed News.
The case's seller did not return BuzzFeed News' request for comment.
He plans on returning the product, and hopes Amazon will scrutinize its recommendations for items sold by third-party sellers more closely: "Amazon is not checking up on Amazon's Choice nearly enough. (This case) is not a quirky, out-of the-way item. It's a primary accessory for one of the most popular phones on the market."
In a statement, an Amazon spokesperson told BuzzFeed News that incentivized reviews are against Amazon's policy and sellers who violate its rules are suspended or banned. The spokesperson added, "When a product we identify as Amazon's Choice does not continue to meet our high bar, we immediately remove the badge," but didn't say whether the company would take action against the seller of Sean's phone case.
The policy hasn't stopped third-party sellers, many of whom are adept at dodging the company's moderators. Even listings in which reviews explicitly mention free products, against Amazon's rules, often evade detection.
In August, an Amazon customer named Anna ordered a probiotic supplement labeled Amazon's Choice. When the product arrived, she saw a "Free Refill" sticker on top of the bottle. Anna told BuzzFeed News that, after trying to obtain the refill, the seller requested evidence that she had left a positive review.
Multiple reviews on the listing mention the refill deal specifically. Mark M. wrote, "Be aware, the good reviews are bought. My wife wrote a good review and did not get her free bottle. By the look of the reviews here, many did."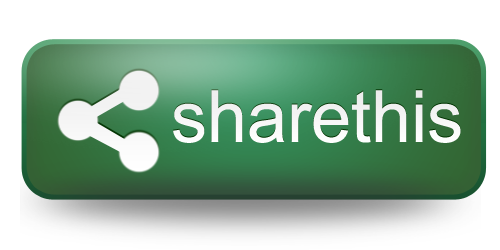 A different probiotics supplement, labeled Amazon's Choice, also has reviews mentioning free products received in exchange. An Amazon's Choice supplement promising anxiety relief features similar reviews. The seller of an Amazon's Choice rosehip oil moisturizer also gave away free bottles for positive reviews.
Incentivized ratings aren't new. Third-party sellers have been compensating people for positive reviews for years. The distinction, however, is that listings featuring inauthentic reviews can be marketed as "Amazon's Choice," and customers, who take the label as a signifier of quality, end up with shoddy Amazon-recommended products. "Amazon's Choice" implies a human-curated selection of products reviewed and tested by the company, but the selection is actually determined by an algorithm.
In June, BuzzFeed News found Amazon-recommended items with troubling defects, and recycled reviews from unrelated products. Following the story, Democratic Sens. Bob Menendez and Richard Blumenthal raised concerns over Amazon's Choice products in a letter to Amazon CEO Jeff Bezos.
Brian Huseman, Amazon's vice president of public policy, answered the senators' query, which is embedded in full below. Huseman said Amazon employees "do not manually review" Amazon's Choice products, which are chosen by an algorithm that considers multiple factors, including inventory, pricing, and return rates, in addition to reviews. Ratings do play a key role. In most categories, he said products must have a four-star or above average to qualify for "Amazon's Choice." According to Huseman, more than two million products are automatically awarded the badge every month.
Huseman added that reviews abuse is "an industry-wide problem" and in September, claimed "over 99%" of reviews on the site were authentic.
Sen. Menendez did not find Amazon's explanations satisfactory. In a statement following Huseman's response, he wrote: "The response fails to provide evidence or assurance that it's 'choice' recommendations meet quality and safety standards. I am left with more questions than answers and have less confidence that Amazon Choice is helping shoppers choose the best quality products available."